Travel Partner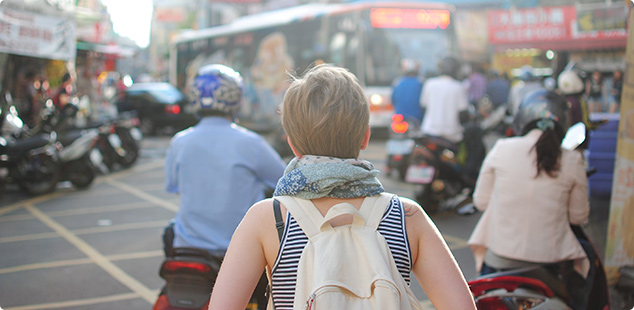 Wens je 24 h/24 reisbijstand als je met ons reist?
Je krijgt, telefonisch of per email, waardevolle hulp en advies, wanneer je je aanmeldt voor Budget Travel Partner. Waar je ook gaat, onze toegewijde medewerkers staan voor je klaar.
Wat kan Budget Travel Partner voor mij betekenen?
Vertaaldiensten
Ooit geworsteld met de lokale taal tijdens je reis? Travel Partner verbindt je telefonisch met een vertaaldienst, waardoor je mondeling vertalingen ontvangt van of naar een enorm aantal aan lokale en nationale talen. Onze vertalers kunnen ook direct spreken met de persoon waarmee je probeert te communiceren, op elk moment van de dag of nacht, en zorgt ervoor dat alles duidelijk wordt begrepen.
Verloren voorwerpen
Verloren bagage? Budget Travel Partner kan helpen bij het rapporteren en traceren van verloren bagage, met inbegrip van de contacten met je luchtvaartmaatschappij en het verstrekken van updates.

Wij kunnen je ook helpen bij:

• Melden van alle verloren of gestolen krediet- en betaalkaarten en je tevens adviseren over de te volgende procedure.
• Melden van verloren of gestolen mobiele telefoons of tabletten.
• Bezorgen van het telefoonnummer, adres en openingstijden van de dichtstbijzijnde ambassade of het consulaat, evenals het bieden van ondersteuning voor het regelen van een vervangend paspoort.
Telefoongids
Waarom tijd verspillen aan het opzoeken van adressen of contactgegevens van lokale restaurants, hotels, ziekenhuizen of musea? Wij doen dit voor jou zodat je volledig kan genieten van je uitstap.
Real-time flight status information
Je bent onderweg naar de luchthaven en moet je huurwagen nog inleveren ... zou het niet leuk zijn om te weten dat je nog wat tijd hebt om te ontspannen in de lounge of dat je nog een beetje kan winkelen alvorens aan boord te gaan?
Verkocht! Wat moet ik doen om Budget Travel Partner te verkrijgen?
Budget Travel Partner is verkrijgbaar op alle deelnemende locaties in Europa.
Je kan Budget Travel Partner toevoegen tijdens je online reservatie door simpelweg deze extra dienst aan te vinken (bij de deelnemende agentschappen)

Je kan ook Travel Partner toevoegen wanneer je telefonisch een reservering maakt, of aan de balie van het agentschap waar je de wagen ophaalt.