One Way Autoverhuur
Huur een auto op de ene locatie en breng het terug naar een andere!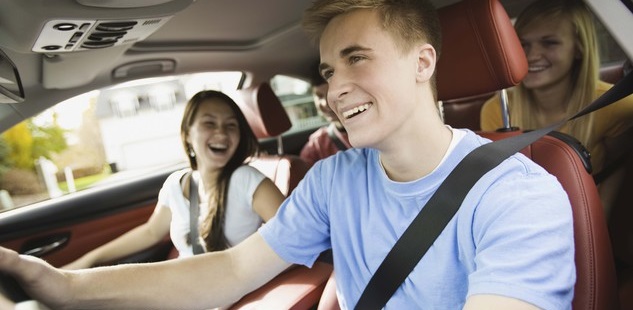 Een fantastische roadtrip gepland? Of misschien wens je een wagen op te halen aan de luchthaven en dichter bij je hotel terug te brengen? Wat de reden ook mag zijn, op vele van onze Budget locaties kan je een auto huren en deze terug geven aan een ander kantoor, dit geeft je de flexibiliteit om jouw vakantie of zakenreis te plannen hoe je wil.
We hebben 4 kernvragen voor je beantwoord zodat alle informatie over One Way autoverhuur makkelijk te vinden is. We verstaan dat een auto huren een moeilijk proces kan zijn, daarom willen we onze producten en diensten zo duidelijk mogelijk weergeven.
Wat is One Way Autoverhuur?
Haal je huurauto op in een van onze huurlocaties en geef hem later terug af aan een ander huurkantoor. Dit is een perfecte formule voor reizigers die van de ene streek naar de andere moeten.
Hoe kan ik One Way Autoverhuur reserveren?
Op de reserveringspagina vul je simpelweg de ophaal locatie, datum en tijd in. Vervolgens vink je de 'Ergens anders terugbrengen' aan en vul je de gewenste inlever locatie, datum en tijd in.
Internationale One Way Autoverhuur is soms beschikbaar tussen verschillende landen. Voor meer informatie hierover kan je bellen naar onze hulpcentrale dat klaar staat om je verder te helpen.
Hoe veel kost One Way Autoverhuur?
One Way Autoverhuur is beschikbaar voor de meeste Budget locaties, een extra toeslag kan van toepassing zijn op de locatie die je hebt gekozen. Deze toeslag verschilt van land tot land.
De online aangegeven prijs zal automatisch de huurprijs plus deze extra kosten (indien nodig) weergeven. Huurauto's die in dezelfde omgeving/stad worden opgehaald en teruggebracht, vallen normaal niet onder deze extra kosten. We raden aan tijdens de reservering de tarieven te bekijken.
Waar is One Way Autoverhuur beschikbaar?
One Way autoverhuur is het best beschikbaar tussen kantoren in hetzelfde land. In Europa is het ook beschikbaar tussen een aantal landen.
Tussen het VK en Europa is deze optie niet mogelijk
Indien je andere vragen hebt omtrent deze optie, kan je ons steeds contacteren via onze hulpcentrale. Je kan ook steeds terecht met je vragen bij onze medewerkers in onze huurkantoren.