Budget en Go Weekend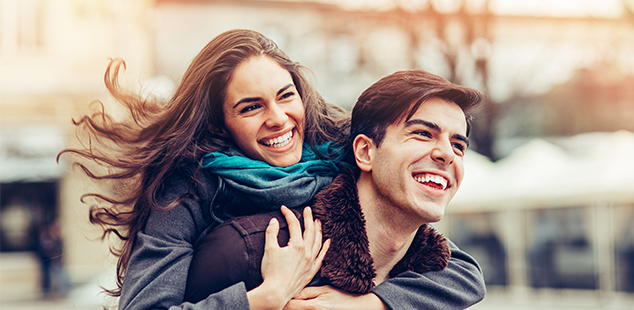 Budget en Go Weekenders- tot 20 % korting wanneer je online reserveert
Haal het meeste uit je weekendtrips in Europa
Wat maakt jouw weekend? Een nieuwe stad ontdekken? Of even tot rust komen in de natuur? Waag je kans en ga naar een van onze Europese steden of trek de bergen in voor een avontuurlijk weekend.
Wat je ook wil doen, wij willen jou helpen om alles uit je weekend te halen. Wanneer je Budget en Go gaat, kan je budget auto's huren in heel Nederland met een korting tot 20% wanneer je een online reservering maakt voor een weekend.
Klaar om met een hogere versnelling het weekend in te vliegen? Vul het formulier op deze pagina in, kies een locatie, kies een weekend en je bent zo vertrokken.
Voorwaarden & Condities
Korting is beschikbaar voor alle Prepay reserveringen die op budget.nl zijn gemaakt.
Korting wordt afgetrokken van het tarief van de betaling op locatie, de online prijs is inclusief korting op de vooruitbetaling.
Korting is alleen van toepassing op tijd en kilometerheffing.
Kortingen zijn niet van toepassing op toeslagen voor optionele extra's (zoals speciale uitrusting, extra bestuurders, optionele dekking of vooraf betaalde brandstof), noch op verplichte belastingen, jonge bestuurdersheffingen, premium locatiekosten, pay-on-return brandstofkosten, one way autoverhuur kosten of ongevallen, schade of kosten voor diefstalverwerking.
Claims met betrekking tot schade of diefstal zijn onderworpen aan een bijdrage van de huurder die kan worden verlaagd door optionele vrijstellingen te kopen.
Prijzen variëren per autotype, huurlengte, datum en budgetlocatie.
Huurder moet voldoen aan de toepasselijke vereisten inzake Budget bestuurdersleeftijd en krediet vereisten van het verhuurstation van waaruit u wilt huren. De minimumleeftijd kan per locatie verschillen.
Aanbieding mag niet worden gebruikt in combinatie met een andere kortingsbon, promotie, korting of aanbieding.
Kortingsaanbieding op basis van beschikbaarheid.
Annuleringskosten zijn van toepassing.
Geen andere promotionele kortingen kunnen worden gebruikt in combinatie met deze aanbieding.
Tot 20% prepay korting beschikbaar in België, Denemarken, Finland, Frankrijk (vasteland), Nederland en het Verenigd Koninkrijk (bedrijfslocaties).
Tot 15% prepay korting beschikbaar in Hongarije, Litouwen, Mauritius, Slovenië, Spanje (vasteland), Slovenië, Zweden, Zwitserland en Oekraïne.
Tot 10% prepay korting beschikbaar in Oostenrijk, Botswana, Bulgarije, Kroatië, Estland, Frankrijk (anderen), Duitsland, Griekenland, Italië, Letland, Marokko, Namibië, Noorwegen, Polen, Portugal, Qatar, Roemenië en Zuid-Afrika.
Tot 5% prepay korting beschikbaar in Albanië, Angola, Bahrein, Bosnië, Cyprus, Tsjechische Republiek, Egypte, Ghana, IJsland, Ierland, Israël, Ivoorkust, Jordanië, Kenia, Koeweit, Libanon, Lesotho, Luxemburg, Macedonië, Madagaskar, Malta, Montenegro, Oman, Reunion, Saoedi-Arabië, Senegal, Servië, Slowakije, Spanje - Canarische eilanden, Togo, Tunesië, Turkije, Verenigde Arabische Emiraten, Verenigd Koninkrijk (niet-zakelijke locaties), Jemen, Zimbabwe.
Kortingen alleen beschikbaar op deelnemende locaties en afhankelijk van beschikbaarheid van het voertuig.
Budget Boekingsvoorwaarden en condities zijn van toepassing op de boeking.
Budget Huur voorwaarden en condities zijn van toepassing op de huur.
Budget behoudt zich het recht om het aanbod op elk moment te wijzigen of in te trekken